𝗦𝗣𝗠 𝗤𝘂𝗶𝗰𝗸 𝗥𝗲𝘃𝗶𝘀𝗶𝗼𝗻 𝗦𝗲𝗺𝗶𝗻𝗮𝗿 𝟮𝟬𝟮𝟯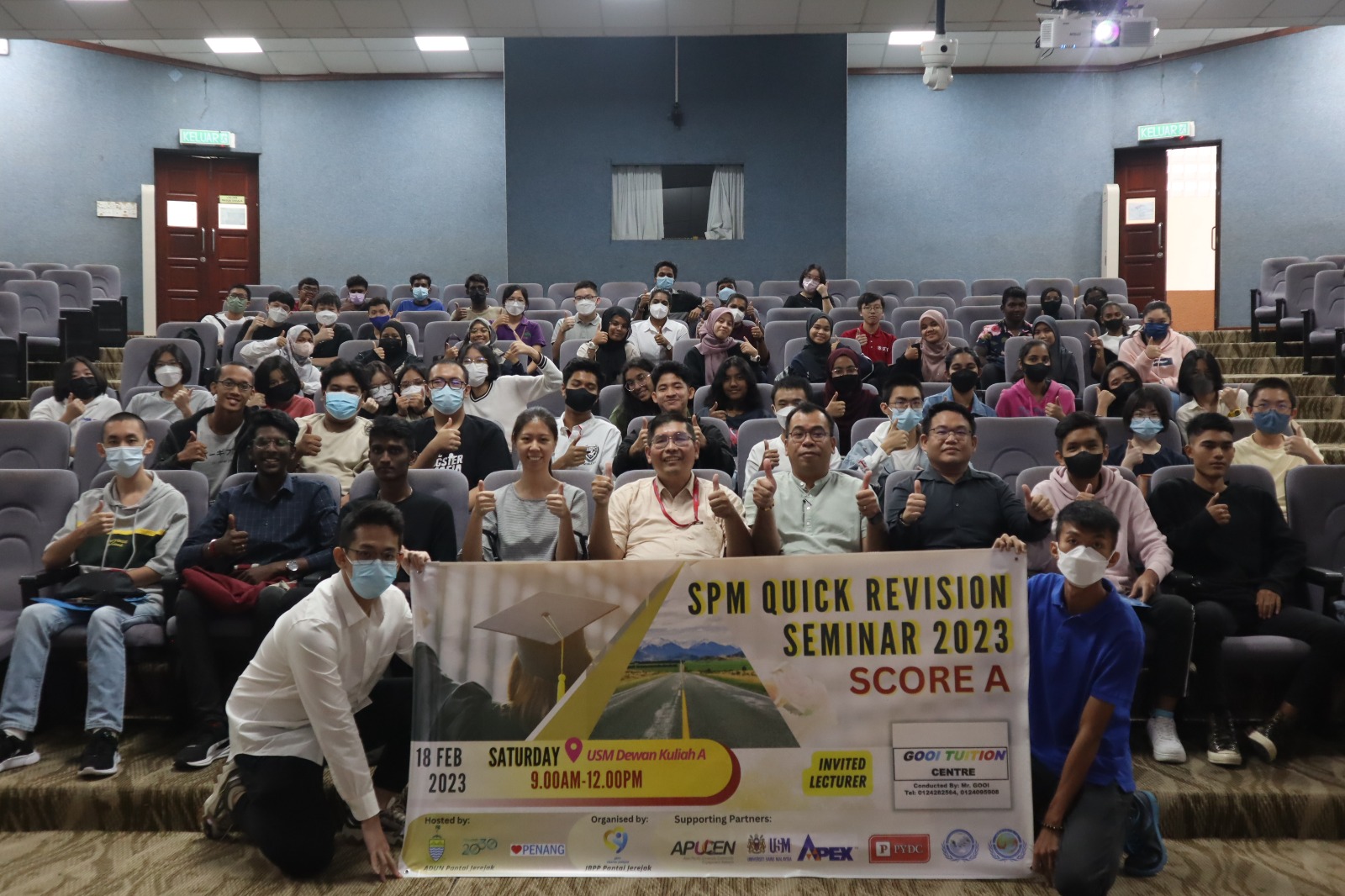 "𝗦𝗣𝗠 𝗤𝘂𝗶𝗰𝗸 𝗥𝗲𝘃𝗶𝘀𝗶𝗼𝗻 𝗦𝗲𝗺𝗶𝗻𝗮𝗿 𝟮𝟬𝟮𝟯" was successfully held at USM Dewan Kuliah A.
Thank you ADUN Pantai Jerejak for hosting the event.
Our heartiest gratitude to APUCEN, USM, PYDC, PNM and CPFWP as our supporting partners
Sincere thanks to Teacher Gooi in giving his SCORE A lectures on Sejarah and Mathematics.